Scam Alert: We have confirmed that consumers are being solicited to interview for false work-at-home jobs with our company via social media. The scammers are electronically impersonating members of our Human Resources Team and requesting payment for false software. We have reported this scam to the FBI and social media service providers.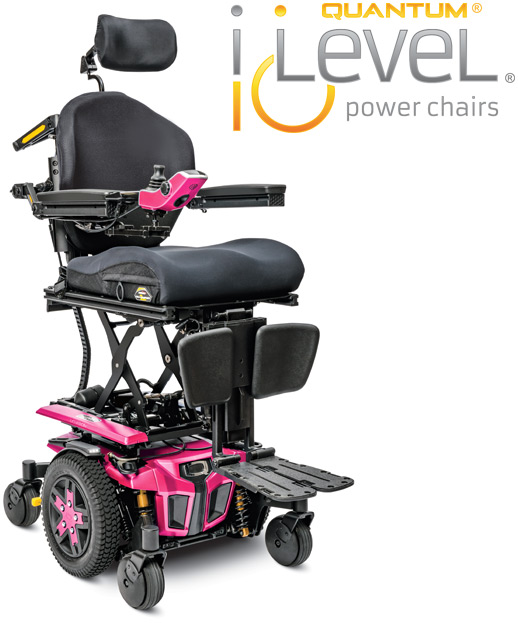 Over 15,000 lives enabled…
and rising!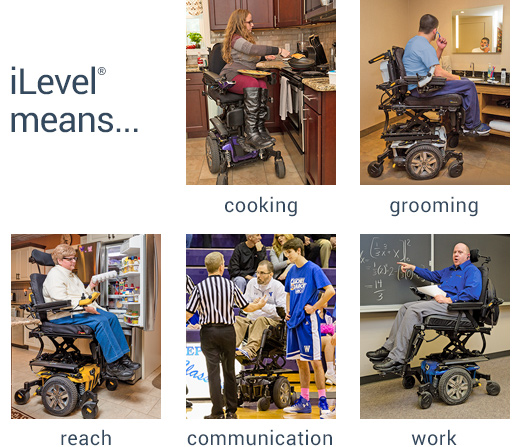 iLevel® Power Chairs feature a revolutionary new power chair design for a better experience.
iLevel improves daily functionality and quality of life by allowing operation of the power chair with the seat fully elevated while at walking speed (up to 4.5 mph).
iLevel's patented Extra Stability Technology™ enhances safety for transfers, reach, and numerous other activities of daily living.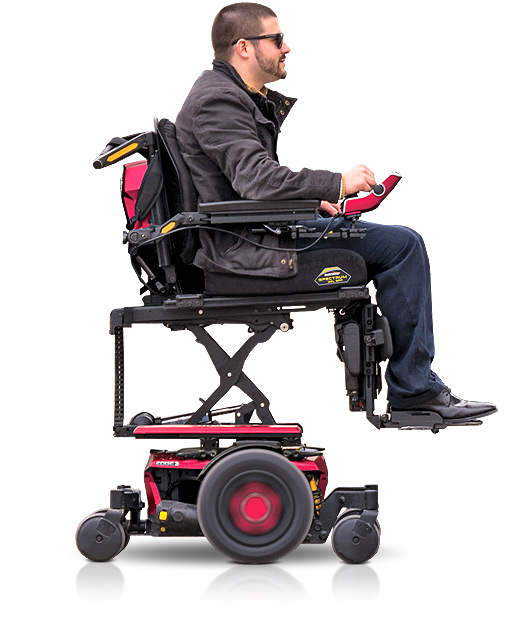 ---
Available in 19 Brilliant Colors on the Edge 3
(Mouse-over to change shroud colors below)
---
---
Available in 17 Brilliant Colors
---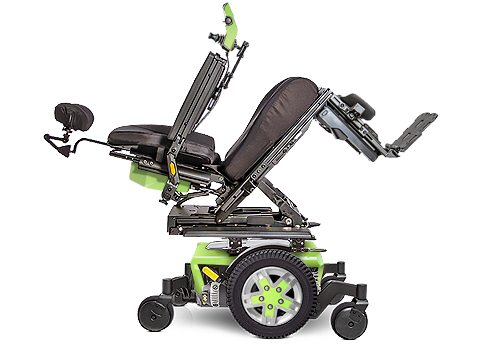 Documentation
---
Brochures

Owner's Guides
Features
---
Make fine adjustments while person is in the power wheelchair
Order your seat width independent of your back width at no additional charge
Internally or externally rotate cantilever armrests for optimal positioning
50° of tilt
85° - 175° of recline
Easily retrofit power tilt and power recline
Easy back height and depth adjustment
Easy center of gravity adjustment
Complimentary cup holder
Premium accessories available
Optional attendant control available
Tool kit included for quick adjustments
Available in up to 17 back shroud colors
Power Adjustable Seat Lift with iLevel®

iLevel's patented Extra Stability Technology™ enhances safety for transfers, reach, and numerous other activities of daily living
Enables the unit to drive up to 4.5 mph while fully elevated
12" of lift and 300 lbs. weight capacity on the Edge 3, Q6 Edge® 2.0, Q6 Edge® Z, and Q6 Edge® 2.0 X power chairs
10" of lift and 400 lbs. weight capacity on the Q6 Edge® HD Power Chair
LED fender lights standard with iLevel
iLevel is retrofittable on the Edge 3 and Q6 Edge 2.0 power chairs
NEW!
Quantum Backpack
Tablet Holder
Phone Holder
Rearview Mirror
Clothing Guards (Pair)
Personal Item Hook
Oxygen Holder
Rear Accessory Bar
Privacy Flap
(3 Sizes Available)
Push Handles (Pair)
Reflector Kit
Transfer Bars (Pair)
Trilogy Vent Tray
Cup Holder
Hydration System
Glove Box
USB Mobile Device Charger
Backpack Holders (pair)
Note: Not all items shown are available on all products. Please contact your authorized Quantum provider for details.
Compatible Electronics
---



Q-Logic 3

The Q-Logic 3 Advanced Drive Control System from Quantum Rehab® is like no other power wheelchair electronics system. Designed from clinician and consumer feedback, Q-Logic 3 is user-friendly and highly customizable. This adaptable, expandable control system can increase and maximize independence.

Q-Logic 2

The Q-Logic 2 Drive Control System by Quantum Rehab® features programming and customization options for a smooth ride. The Q-Logic Series creates an adaptable, expandable control system that serves even the most complex needs while delivering a host of exclusive features.

NE+™ Controller

The NE+ is a non-expandable rehab electronic controller that offers 2-actuator control for TRU-Balance® Power Positioning Systems and a standard 1/8" auxiliary port for adaptive switches.
Compatible Leg Rests
---
TRU-Balance® 3 Power Articulating Foot Platform

Broad articulation range for enhanced adjustment
450 lbs. weight capacity
Unmatched adjustment, durability and strength
Multiple calf pads, calf panel and footplate options

TRU-Balance® 3 Power Leg Rests

70° angle
Actuator is mounted to the outside of leg rest without increasing seat-to-floor height
Connected with a ¼" headphone-style jack connector (pull out to release)
Depth and height-adjustable calf pads
4" or 6" articulation
Swing-away